Market Square Day Logo Contest to Honor the PNH400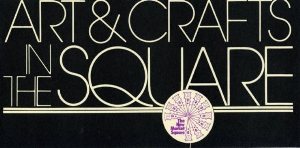 Pro Portsmouth Announces Annual Market Square Day
Logo Contest Honoring Portsmouth's 400th Anniversary
PORTSMOUTH, NH. April 5, 2023. The Seacoast's premier Downtown-festival organization,
Pro Portsmouth, will produce the 46th Annual Market Square Day Festival and Road Race on Saturday, June 10th.
Each year, the group looks to the artists of the Seacoast to create a logo for Market Square Day. Once again, the 'Call to Logo Artists' is your opportunity to create a logo that lives on for years. Since 1978, Market Square Day has taken place in the heart of the City and Pro Portsmouth looks to the artists of the community to put their signature on the 2023 Logo design and message
This year, Pro Portsmouth has dedicated its event logos to the celebration of City's 400th anniversary, so the inclusion of historic imagery is important.
Please incorporate the text 'Market Square Day 2023' as well as "A Pro Portsmouth Event or Produced by Pro Portsmouth" – into the design.
To review previous logos, go to: https://proportsmouth.org/msd-logo-contest/
Portsmouth's 400th Anniversary – refer to: https://www.portsmouthnh400.org/400-years-of-history
Refer to the initial logo celebrating the PNH400 here: First Night 2023 Logo https://proportsmouth.org/events/first-night-portsmouth/
Deadline for entries:
Friday, April 28th
Send entries to:
Barbara Massar – Pro Portsmouth, Inc. – P.O. Box 967 – Portsmouth, NH 03802
(Email: bmassar@proportsmouth.org )
Medium (the key is producing an image that we can scan into the computer; one dimensional; 8.5" x 11"); limit 6 colors in the design:
Paintings (watercolor, etc.)
Drawings
Graphic design
OR, send a JPEG File
Prizes:
Artwork and artist are acknowledged at a Press Conference
The chosen artist will receive a cash award from Pro Portsmouth
The artwork is used on all Market Square Day merchandise and collateral that Pro Portsmouth produces for the 2023 (including Social Media and website)
Individuals and businesses interested in Pro Portsmouth events can contact Barbara Massar at 603-433-4398 Ext. 3 or bmassar@proportsmouth.org Information regarding the MSD 10K Road Race, Sponsorships, Booth/Vendor spaces, Volunteer opportunities and more can be found at www.proportsmouth.org .
About Pro Portsmouth, Inc.
Pro Portsmouth, Inc. is a 501c (3) organization serving the Seacoast area. Its Mission is to promote the arts, culture, history and community of the region through such events as Children's Day, Market Square Day Festival & 10K Road Race, Summer in the Street and First Night Portsmouth.