Summer in the Street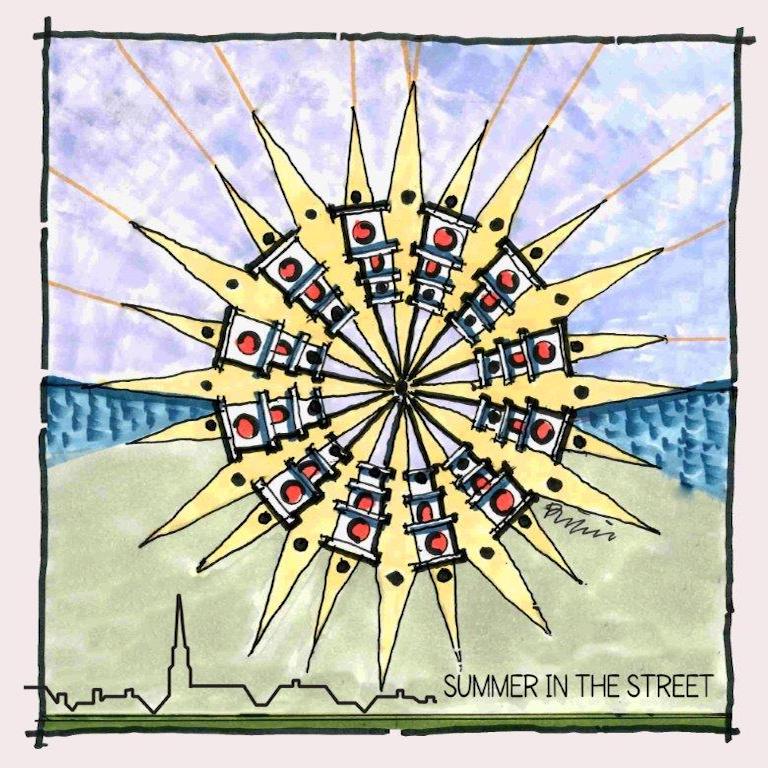 Our 2023 Performers
All performances begin at 5:30pm, and end by 8:30pm.
July 1st
The Seacoast Wind Ensemble
The Ensemble is a community concert band dedicated to the tradition of performing bands associated with the John Philip Sousa era. For over 30 years, the approximately 50-piece, all-volunteer ensemble has made a significant contribution to the cultural life of the NH/Maine Seacoast area, and beyond, by providing its audiences with high-quality concerts and its members with opportunities for musical growth.
July 8th
Jeff Warner & Friends
Maritime, folk, Americana and Celtic…ahoy!
July 15th
Eleanor Ivy
We're pleased to have the women of Eleanor Ivy join us this year and bring us fiddle, folk, and bluegrass.
July 22nd
Vital Tones
Vital Tones is a mosaic of unique melodies, creative harmonies, and soul-filling lyrics.  With a blend of covers and original music, Chris Guzakowski, Stefanie Guzakowski, and Julie Alexander bring an array of vocals ranging from mellow to mighty, and from silky to sultry.  They deliver a mixture of indie rock and Americana music that leaves listeners longing for more.
July 29th
The Seacoast Wind Ensemble
Cancelled due to weather forecast (rain, thunderstorms)