Summer in the Street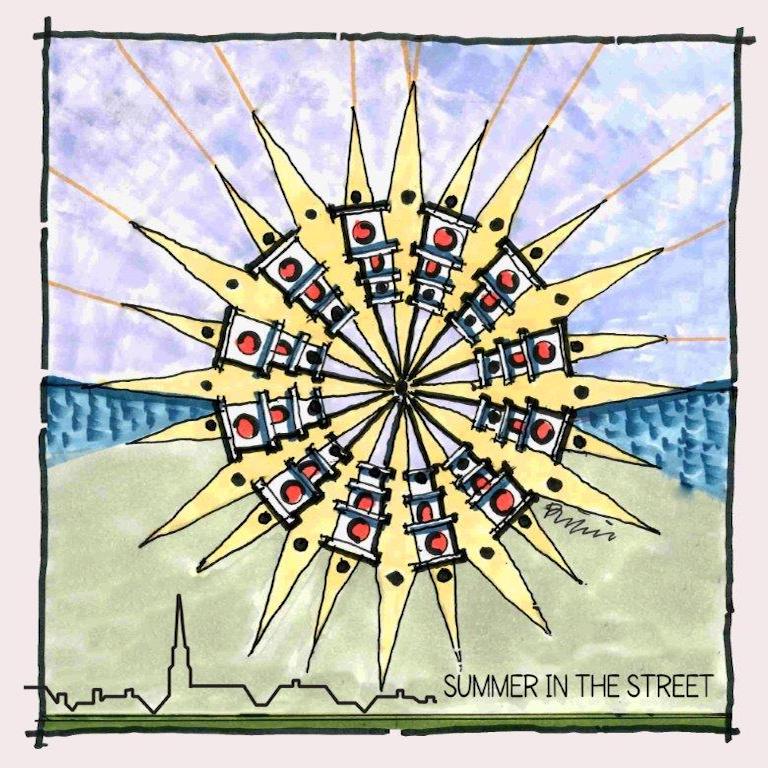 Our 2021 Performers
All performances begin at 5:30pm, and end by 9:00pm.
July 10th
Ambulate As Tolerated
The Ambulate as Tolerated project began in 2014 in South Berwick, Maine. The band consists of rhythm guitar master Ted Smith, soulful singer-songwriter Ryan Feeley, dynamic vocalist Julie Alexander, bluesy harp wizard Pete Lassey, and talented percussionist Sam Harding.
These five came together on the campus of Berwick Academy and have thrived together as musicians, playing their favorite covers from The Band to Gillian Welch, from Wilco to Tom Petty as well as melodic, introspective originals written by Ryan Feeley.
July 17th
T.J. Wheeler & Friends
Jazz, R&B, and Blues all night long…
July 24th
The Seacoast Wind Ensemble
The Ensemble is a community concert band dedicated to the tradition of performing bands associated with the John Philip Sousa era. For over 30 years, the approximately 50-piece, all-volunteer ensemble has made a significant contribution to the cultural life of the NH/Maine Seacoast area, and beyond, by providing its audiences with high-quality concerts and its members with opportunities for musical growth.
July 31st
Jeff Warner & Friends
Maritime, folk, Americana and Celtic…ahoy!