Summer in the Street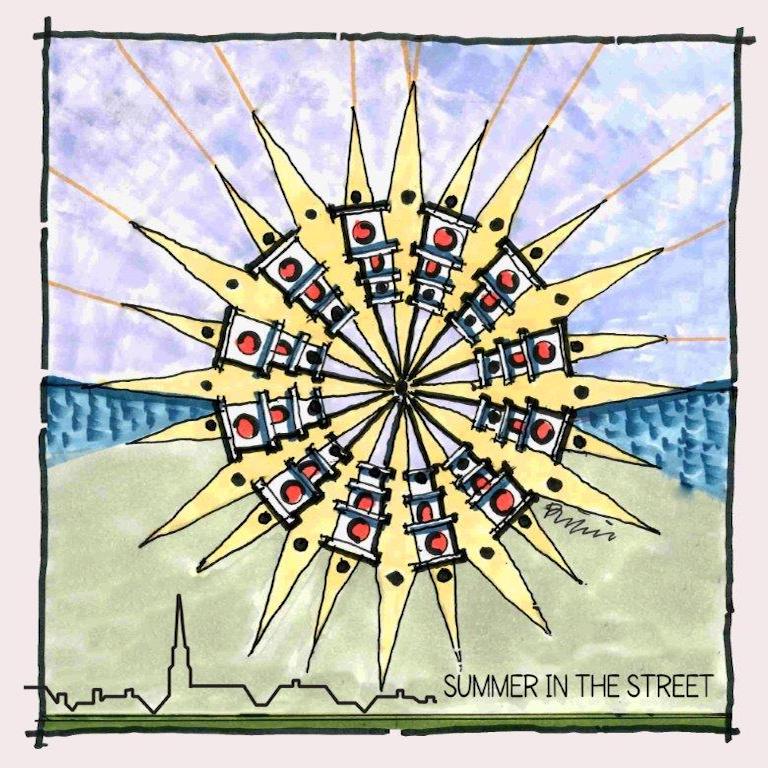 Our 2022 Performers
All performances begin at 5:30pm, and end by 9:00pm.
July 2nd
The Seacoast Wind Ensemble
The Ensemble is a community concert band dedicated to the tradition of performing bands associated with the John Philip Sousa era. For over 30 years, the approximately 50-piece, all-volunteer ensemble has made a significant contribution to the cultural life of the NH/Maine Seacoast area, and beyond, by providing its audiences with high-quality concerts and its members with opportunities for musical growth.
July 9th
Jeff Warner & Friends
Maritime, folk, Americana and Celtic…ahoy!
July 16th
Vital Tones
Vital Tones is a mosaic of unique melodies, creative harmonies, and soul-filling lyrics.  With a blend of covers and original music, Chris Guzakowski, Stefanie Guzakowski, and Julie Alexander bring an array of vocals ranging from mellow to mighty, and from silky to sultry.  They deliver a mixture of indie rock and Americana music that leaves listeners longing for more.
July 23rd – CANCELED
T.J. Wheeler & Friends
Jazz, R&B, and Blues all night long…
July 30th
The Seacoast Wind Ensemble
Twice as nice…the Ensemble bookends our series!