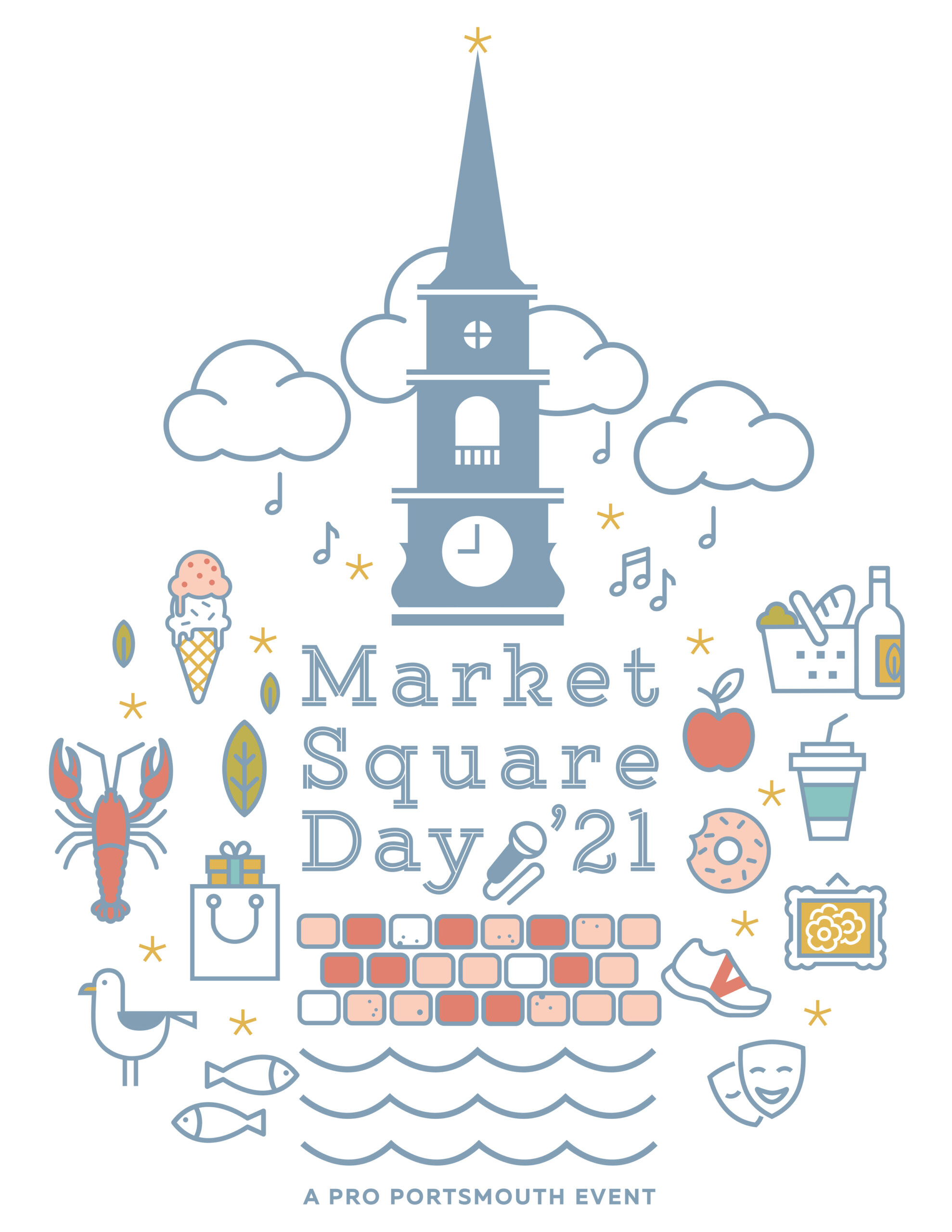 The Market Square Day Shirt!
Each year, Pro Portsmouth works with local artists to create a logo unique to the Festival. Traditionally, we feature the logo on apparel for festival-goers. Vintage shirts are available year round at our office.
The 2021 Market Square Day shirt will be sold at our Booth in the Square; cost is $15 (cash only).